Hi there!
My name is Edwin and I am a junior UI/UX designer with a small experience. I've been asked to create the website
http://RealSpyApps.com
. This is my first big and serious client and my best project thus far. Could you give me any pointers on how I could improve? Do you like it. I'm still a junior designer and looking for all possible feedback. Criticism is totally welcome. I've spent a lot of time on this client
I can attach some screenshots here. Desktop version: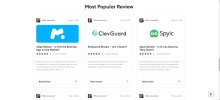 And mobile version: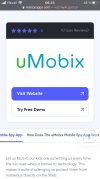 What do you think? I'll be glad to hear your opinion.