Hello forum!
Hopefully some one can help me in the right direction. I want to recreate a type effect
for a coffee company and I was wondering how anyone here would go about doing this,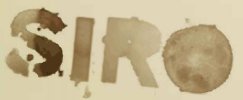 It looks like a helvetica font but how do I begin adding the coffee stain effect?
Any advice would be much appreciated :icon_smile: