Hello everyone , I'm new here I've been learning graphic design (edit
) for some time now, I'm currently doing my first branding project, it is actually a conceptual project and the brief was generated online
here is the brief
Company Description: We are a company that makes and distributes Indian food. Our main product is made with a secret recipe and available in stores worldwide. Our target audience is college students. We want to convey a sense of importance, while at the same time being gentle.
Job Description: You must create a logo using the information given in this brief. They would prefer a lettermark that uses the color orange. The logo will be used on the company website. Take into account the company's values and preferences, and make sure it will work for the planned use-cases.
And here is the result: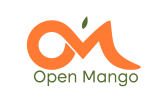 What do you think, Do you think this still counts as a lettermark?
Last edited by a moderator: