designing a few designs for a newly formed restaurant in london, offering real indian food,
here are some concepts i have came up with what u think?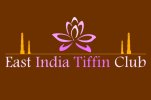 the 1st is of a logo of the national flower the lotus and using the towers from the taj mahal
2nd is another design of the lotus flower
3rd is a cut of the taj mahal.
i was gonna make 1 with a tiger but the client doesnt want any images of animals.