Heya everyone, I've started designing my own portfolio site and I'm in need of feedback of what should be improved etc.
This is possibly the farthest I've been in designing a website - mostly it's only been mockups and such.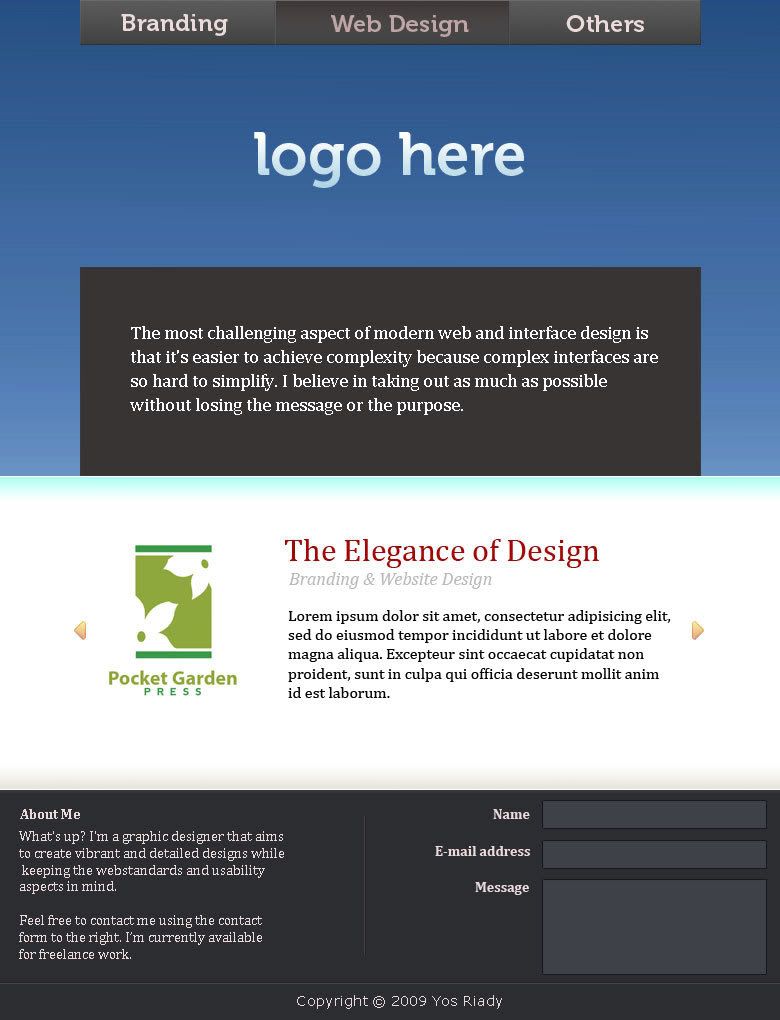 The site will be a single-page site, and will be using a jQuery Easy Slider for the portfolio section (the white section) of the site.
Hence the arrows. I'm also planning to use some jQuery for the section above the white section, to make it expand accordingly with different amounts of text - so it retains its margin. Well, I guess that's pretty much it.