The brief is to create some sort of 3D installation or object that reach both the NSPCC and childline audiences, the installation is to also give the audience the relevant information needed to contact both services.
Childline is for children, NSPCC is for adults concerened about a child, so they are two audiences, i decided to aim my work at older children (aged around 7+) and adults.
I came up so far with this idea of bins, each one having an emotion, this is aimed to make binning litter more fun, while at the same time raising awareness of the NSPCC/Childline services.
This is a general design of how the thing would look, there will be a sign above the bins with the bins below it, it will be placed along a wall in a shopping centre.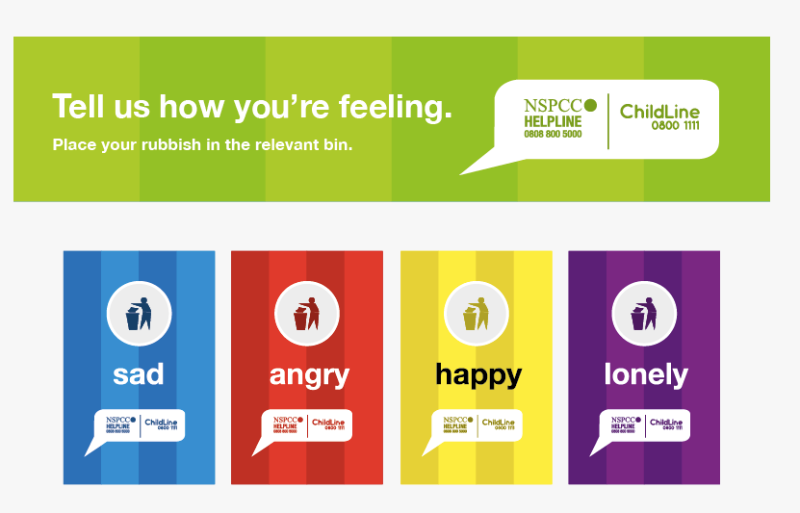 the scale for this one is a bit off but it gives you an idea of how it would look.