Hi, Can I just get your opinion on these intitial designs that I have for a competition, I need to try and build up my portfolio so I thought doing some competitions might be a good idea.
Thanks
Chris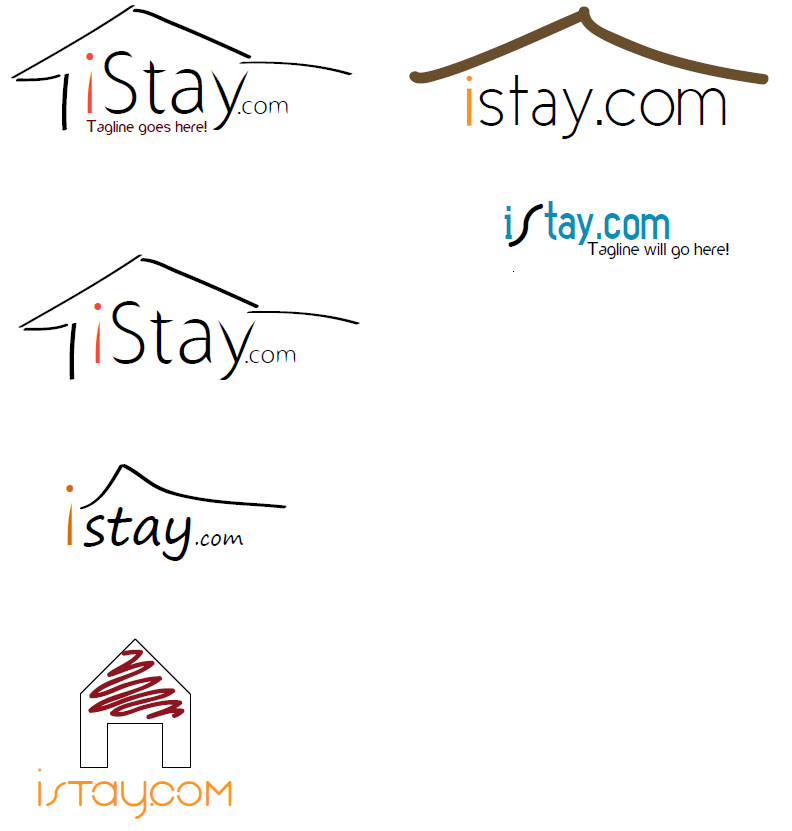 Brief:
iStay.com is a soon to launch marketplace for short-term accommodation rental.
The marketplace will allow normal people to rent out spaces in their homes/appartments to professionals/travellers who need somewhere to stay.
Say your visting new york for a weekend, and dont want/have enough cash for a hotel room - you can log onto iStay.com and find a whole bunch of rooms which you can rent from people directly instead of going to a hotel/youth hostel etc
iStay.com will be a young/cool site, run by a young cool startup.
The site will also have social networking features, wherer people can chat with each other, share holiday experiences etc.
Requirements:
our site is designed in a minimalist way.
we do have orange colour for buttons. (but used very sparingly)
We need a simple logo which will work online/offline etc.
Main thing being the word iStay.com -
Tagline - hasnt been decided yet, but will be 4-6 words and needs to be on the logo somewhere.
the logo needs to look FRESH, COOL and SIMPLE