Hi everyone,
I have worn my heaviest sweater and decided to post my most recent logo attempts for the first time. It's the first time I do so, and I'm here to learn how to improve.
I am not good at drawing but I did try to do my best.
A lil bit about the business:
My boyfriend and I created a small local marketing business and chose Capybara as our mascot since it's considered to be one of the friendliest and the most social animals out there (plus we have a small personal connection to that animal). I do graphic designing and build websites while he does content writing, social media and etc.
We aren't sure about the marketing addition (we actually preferred studio) but I wanted something that will balance the Capybara title.
We are up for any suggestions, including typography or colors. We are not strict about anything.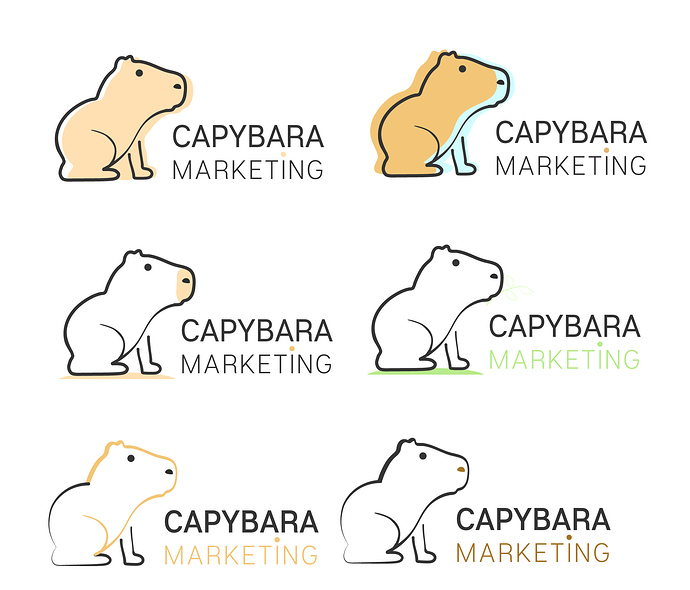 I actually like the idea of using two colors (Again, since we are two people) and I admit I got a bit lost with the front leg.
Bonus!
this was the first time I tried to draw a Capybara and it turned out to be two sleepy bears.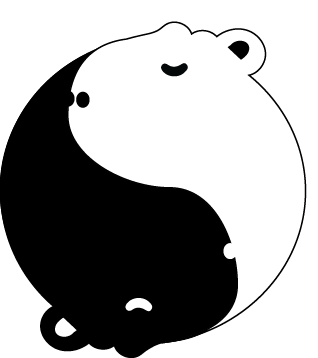 The idea was that we "complete" each other, since my boyfriend provides content writing services and I do graphic designing (I don't draw often don't worry

).
Thank you so much!
Rozi