Hi guys, I've taken a about a 5 year gap from graphic design but i'm trying to get back into it and still had a few resources from all that time ago.
Any feedback is appreciated.
This was what I started off with for anyone interested.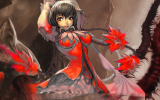 I plan on being an active member on here as I continue to get back into graphic design.