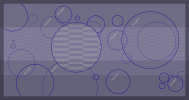 Hello! I'm pretty much a complete beginner when it comes to wallpaper design and graphic design as a whole, but i would love some critiquing/opinions of this lil wallpaper piece.
good or bad, anything you think may be helpful for me.
lets start a convo in the comments about it! looking to learn and improve.