Hi all,
I've finally made my graphic design comic book available to buy. As a bit of promotion I'm giving away a copy of each edition.
The first prize is the colour edition and the second prize is the black and white version.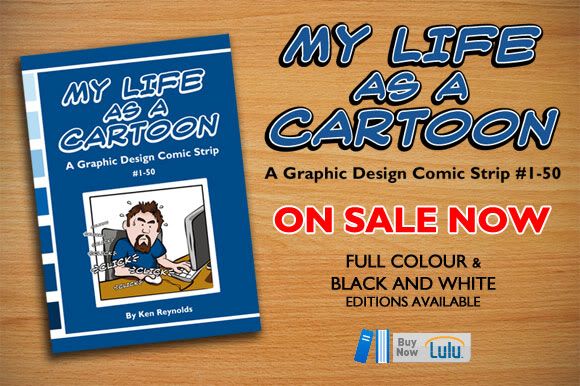 For details please follow this link:
kenreynoldsdesign.co.uk – My Life as Cartoon Book – Giveaway
To find out more about the book follow this link:
kenreynoldsdesign.co.uk – On Sale NOW – My Life as a Cartoon #1-50 Book
If you are interested in the process of making the book check out this thread of DF where everyone's help and input was invaluable:
http://www.designforums.co.uk/design-business-forums/9728-thinking-making-book-my-web-comics.html
And if you don't fancy your chances of winning you can buy the book through Lulu here:
Ken Reynolds's Books and Publications Spotlight
Thanks to Dave for suggesting the giveaway, and thanks for everyone that has already tweeted about the book. Your names are already in the hat.
More word of mouth advertising is always appreciated and remember... all of the comics are still on my website, and will be staying there. So if you want a good preview of the book check out the comic archive:
Browsing the Category My Life as a Cartoon
(Mods, sorry for all the links PM me if it's a problem.)