I found this site on :
Top 7 Graphic Design Forums
and joined this community in an effort to improve my graphics design skill and learn new things.
Short bio :
I'm 16 years old and I'm from Ireland :up: . I'm in Transition Year (4th year)where I don't get much work from school at the moment. I guess I could call myself a webdesigner/coder as I can design simple things such as signatures , logos , banners , web layouts and I can code in HTML & CSS. I hope to expand my coding knowledge to other coding langauges in the future, what I have in mind of what to learn next is either Javascript or php so I can enhance websites I make. Programs I'm using are : Photoshop , Dreamweaver , Cinema4D.
At the moment I'm working on a new site for my School's website and a new site for my uncle's Localisation company called "TheLocalizer" which is in great need of a properly functioning website .
Maybe I can learn a tip or two for coding sites ? (nod) . Thanks for reading.
Examples :
Logo :
Signature :
Signature :
Signature :
Banner :
Banner :
Banner :
Photo Retouching + Effects(Left):
Website Template :
Website Template :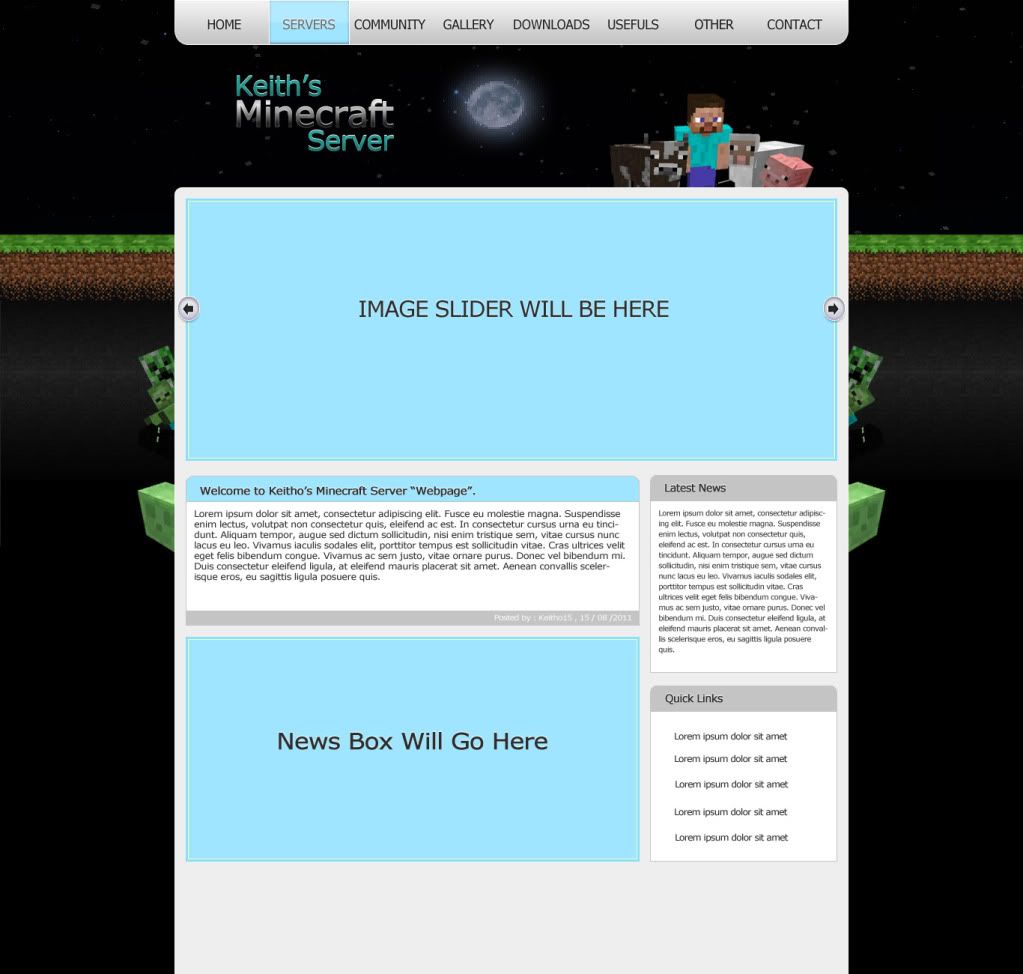 Website Template :